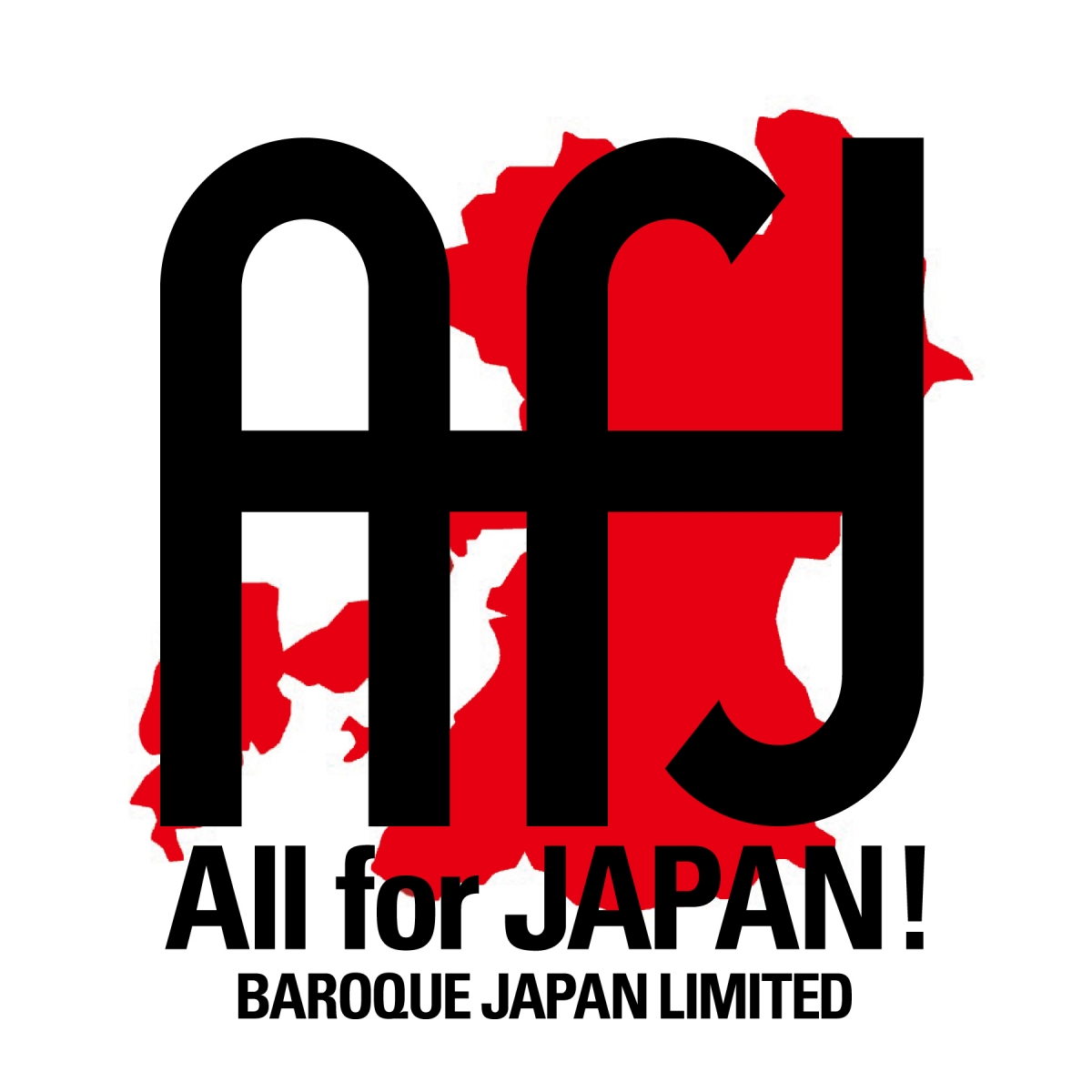 We express our sincerest sorrow and regret for the loss of life in the Kumamoto earthquake, and extend our deepest sympathy and condolences to those affected. Baroque Japan Limited (Head office: Meguro-ku, Tokyo, Representative Director and Chief Executive Officer: Hiroyuki Murai) has begun fundraising activities for the relief and reconstruction of the areas affected by the disaster. We have placed donation boxes in our stores across Japan, and are asking for cooperation in raising funds to support reconstruction in Kumamoto.The details regarding the donation boxes are as follows:
Details
■ BAROQUE "All for JAPAN" PROJECT–"Kumamoto Earthquake Reconstruction Support Fundraising"
1. Fundraising period: April 16 (Sat) – May 31 (Tue), 2016
2. Fundraising locations: Our stores nationwide * Donation boxes are not placed in some stores.
3. Participating stores and brands:
MOUSSY, AZUL by moussy, SLY, rienda, RODEO CROWNS, RODEO CROWNS WIDE BOWL, SHEL'TTER, Lilidia, Avan Lily, BLACK BY MOUSSY, STACCATO, PEGGY LANA, AZUL ENCANTO, ENFOLD
4. Support policy: We will collect donations at the stores noted above during the fundraising period, and donate the money raised to the relevant organizations at a later date.
In the BAROQUE "All for JAPAN" PROJECT, we strive to support the reconstruction of the disaster area through the activities outlined above.