Baroque Japan Limited (Head office: Meguro-ku, Tokyo, Representative Director and CEO: Hiroyuki Murai, hereinafter "our company") has officially launched [Tap Roddy] on the App Store and Google Play ™. This casual game app for smartphones uses the fashion brand RODEO CROWNS WIDE BOWL's brand character.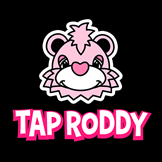 Roddy's fans, and everyone, from children to adults, can enjoy this cute, casual game. Our company aims to examine the effectiveness of the character business, conduct test marketing on monetization methods outside the scope of fashion retailing, and verify their validity. In addition to fans of our existing brands, we aim to reach and acquire a completely new user base through the game and character business.
■App Overview
 Easy to play!
When the countdown ends, images of Roddy wearing various clothes appear!
Search the field for the image which matches Roddy in the window at the top of the screen, and tap!
 30 second time limit!
When you find the matching outfit, the next one to search for appears!
How many versions of Roddy can you find!?
 Collect all the characters!
Collect "crowns" by playing the game, and you can get new clothes at the fashion show (via gacha).
 Fees
Items have charges (Basic play is free)
 Game screen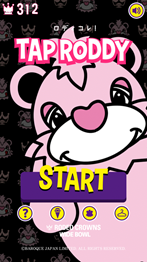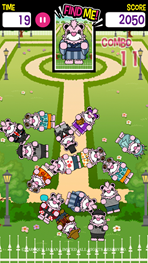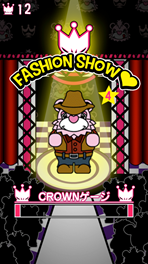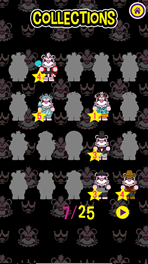 URL
App Store
http://itunes.apple.com/ja/app/id1166055660
Google Play™
https://play.google.com/store/apps/details?id=com.baroquegrobal.roddygames01
Contact Us
baroque-games@baroque-global.com
■ About Baroque Japan Limited
Baroque Japan Limited is an SPA (Specialty retailer of Private label Apparel). Our company's apparel brands include MOUSSY, SLY, rienda, RODEO CROWNS, AZUL by moussy and ENFÖLD. We operate in Japan, China (*1), Hong Kong and the USA. We have 361 stores in Japan (as of the end of November, 2016) and 186 stores overseas (as of the end of October, 2016 *2, 3). Net sales: 68,769,700,000 yen (Consolidated result for year ended January, 2016).
*1 Our company operates in mainland China through a joint venture with Belle International Holdings Limited.
*2 Overseas store numbers are from one month earlier due to the Baroque financial statements disclosure policy.
*3 Store numbers in China represent those in the mainland run by a joint venture of Baroque and Belle International Holdings Limited.
<Company Outline>
•  Name : Baroque Japan Limited
•  Established : March 2000
•  Representative : Hiroyuki Murai, Representative Director and CEO
•  Address : Aobadai Hills, 4-7-7 Aobadai, Meguro-ku, Tokyo 153-0042
(Corporate website) : http://www.baroque-global.com