On November 14 2017, MOUSSY launched its first global EC site 「MOUSSY GLOBAL EC」(http://moussy-global.com/)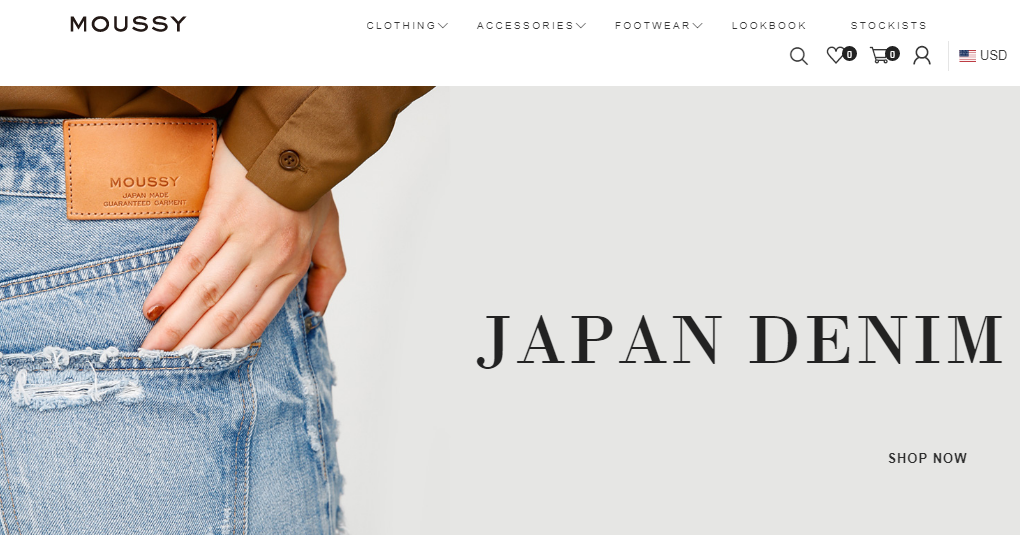 MOUSSY opened its first store in SOHO, NY in September 2016. After one year, MOUSSY denim are sold at more than 100 department stores/select shops across the US and had achieved certain level of brand recognition. It's a time for MOUSY to open an EC web site for global customers.
Customers at 「MOUSSY GLOBAL EC」site can purchase the items available at the store in NY. The items are shipped from the warehouse in the US, so it'll be delivered within few days if the destination is in the US. Customers outside the US also can purchase (Except Japan, China, HK, Macau)
Fashion appareal industry in the US has experiencing a difficult time, yet the US continues to be one of the most important markets for the global fashion brands. 「MOUSSY」will focus on the business at the flagship store in NY, wholesale business and the EC to survive and thrive in the US market.
Global customers will be able to purchase our other brands, such as SLY, AZUL by moussy etc, via 「SHEL'TTER GLOBAL EC」site, planning to launch next spring so stay tuned!